This weekend in Kalamazoo, Michigan at the Professional Fraternity Association Convention Tau Beta Sigma was recognized for our selection as 2022 awardees.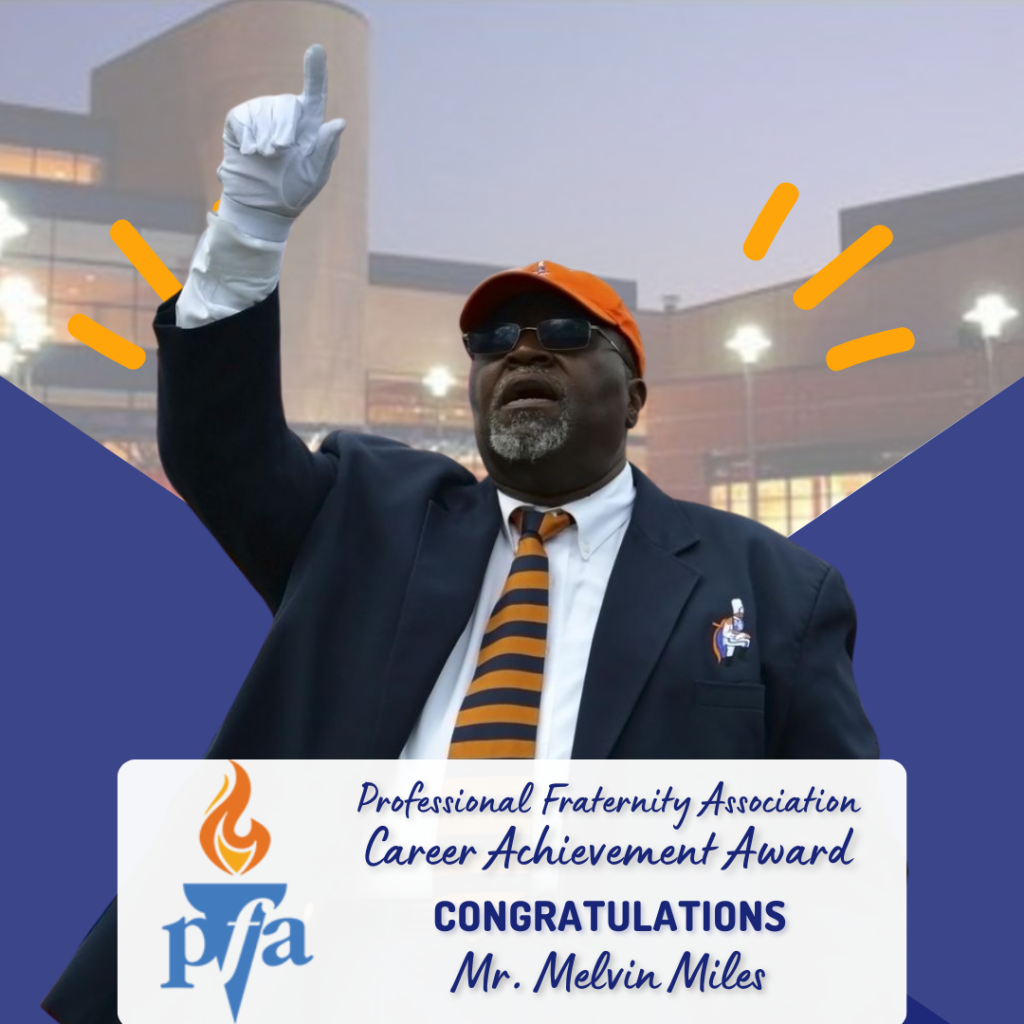 Career Achievement Award
In a joint nomination with Kappa Kappa Psi, Mr. Melvin Miles, long-time Director of Bands at Morgan State University, Past National President of Kappa Kappa Psi, and Honorary member of Tau Beta Sigma was awarded the Career Achievement Award honoring a distinguished member of national or international renown actively engaged in the fraternity's discipline and participating actively on a regular or continued basis in the fraternity. Mr. Miles was nominated for his dedicated career of service to the Morgan State University bands as well as his commitment to Tau Beta Sigma and Kappa Kappa Psi.
Thank you for your service Mr. Miles and congratulations on this recognition!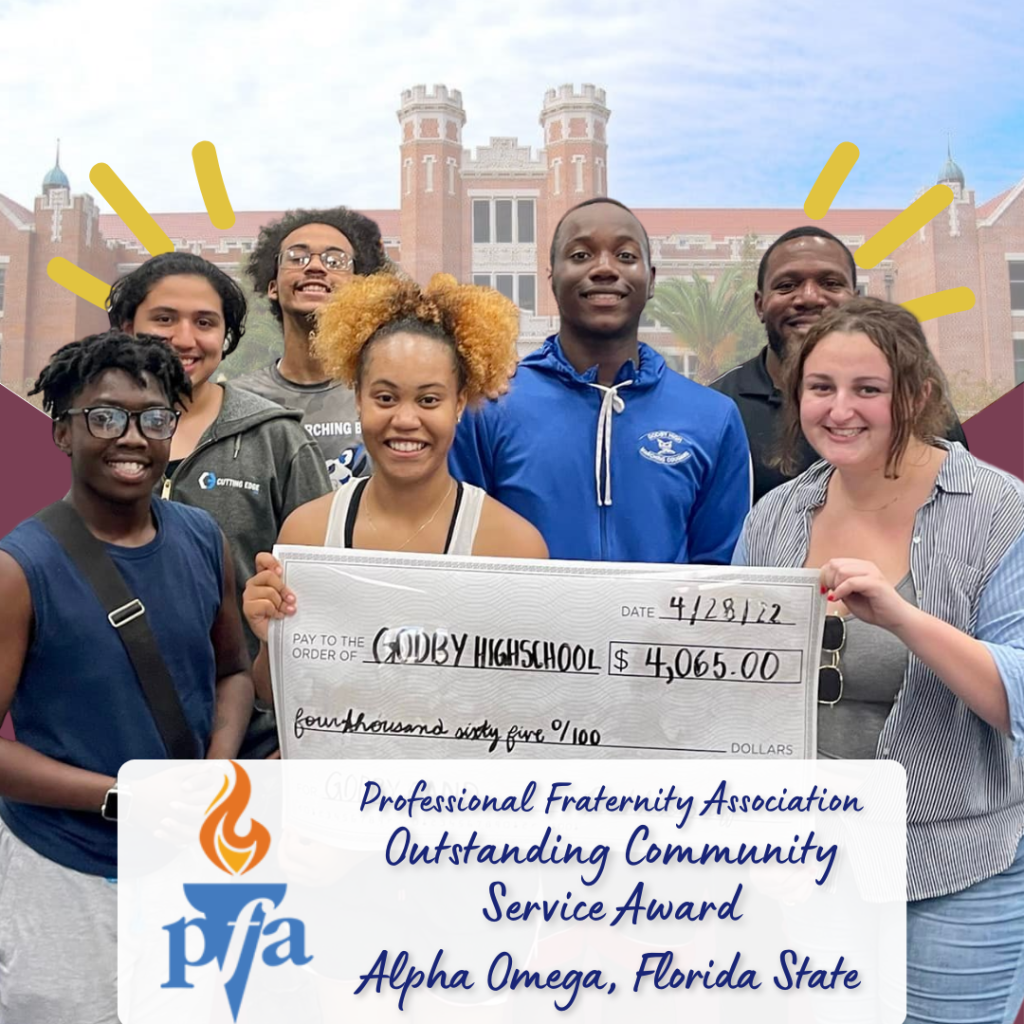 The Alpha Omega Chapter of Florida State University was awarded the Outstanding Community Service Award recognizing a PFA member group chapter that has dedicated personal and financial support for the betterment of that chapter's community. The Alpha Omega Chapter was recognized for the "For Greater Music Benefit Concert" which strives to assist students and band programs with great need by providing opportunities and materials to foster musical excellence. The event was a night to celebrate and support Title I schools, and Florida State University College of Music Students that benefitted the Godby High School and Pineview Elementary School's band programs raising over $8000 in donations.
Thank you for your commitment to your community's bands Alpha Omega and congratulations on this recognition!