1946 Club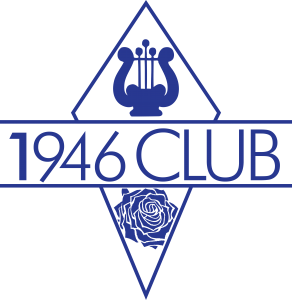 GIVE BACK AS A MEMBER OF THE 1946 CLUB
The 1946 Club is an exciting way to support Tau Beta Sigma's national programs through monthly giving. Your yearlong commitment to a monthly donation of $19.46 or more supports the Tau Beta Sigma Trust Fund. Those who join the campaign receive a special recognition for their support: a 1946 Club decal & 1946 Club pen.
The Tau Beta Sigma Trust Fund, supports programs such as:
Tau Beta Sigma National Scholarships
Women in Music Speakers Series
National Intercollegiate Band Commissioning Program
Wava Memorial Garden Project at National Headquarters
To make changes to monthly payment plan, please contact Di Spiva at National Headquarters at 405-372-2333.
NOTE: The date your account will be charged each month is based on the date of submission of this form.